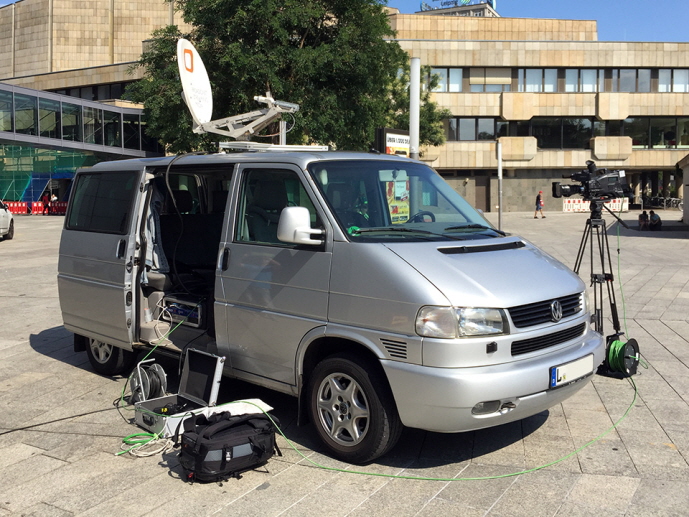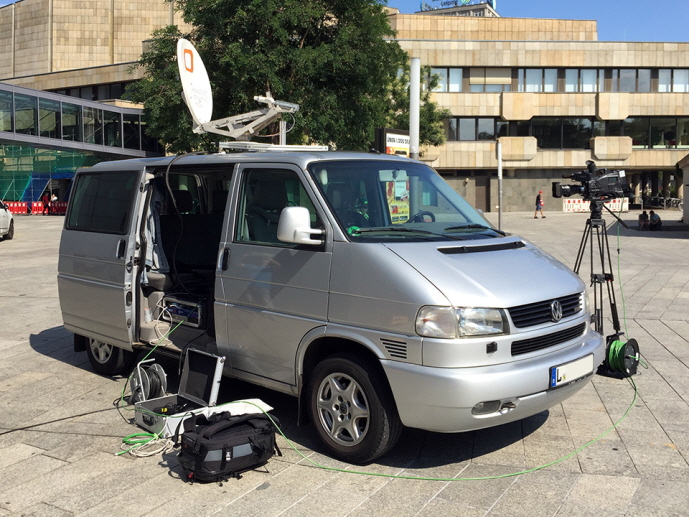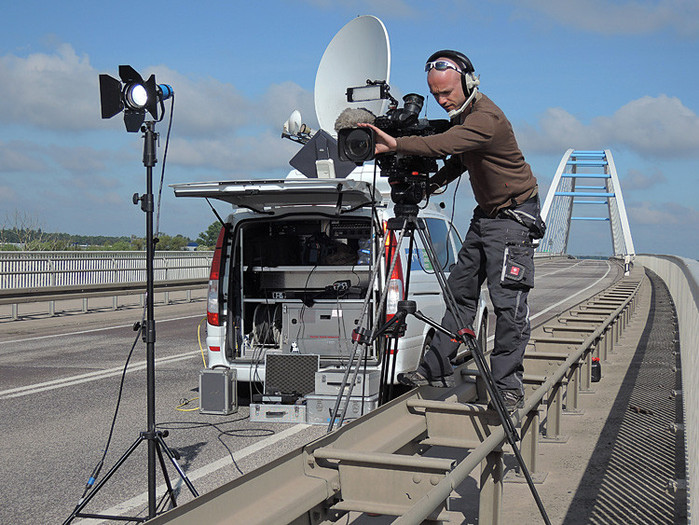 SNG Antenna System
---
You can build your own antenna station on your vehicle. As set-up is very simple, you can be online and working within a few minutes of arriving at your destination. It overcomes the challenge of transmission interruptions when the vehicle experiences sudden movements, so it can be used even in emergencies or disaster situation.
Satellite Broadcasting System
---
A wide selection of broadcast solutions can be provided, such as, Content Playout services, Multi Channel Per Carrier System, or Disaster Recovery, to meet your all your Satellite Broadcast needs.Also, it can be used for a disaster recovery or emergency management as it's fast, reliable and secure form of communication.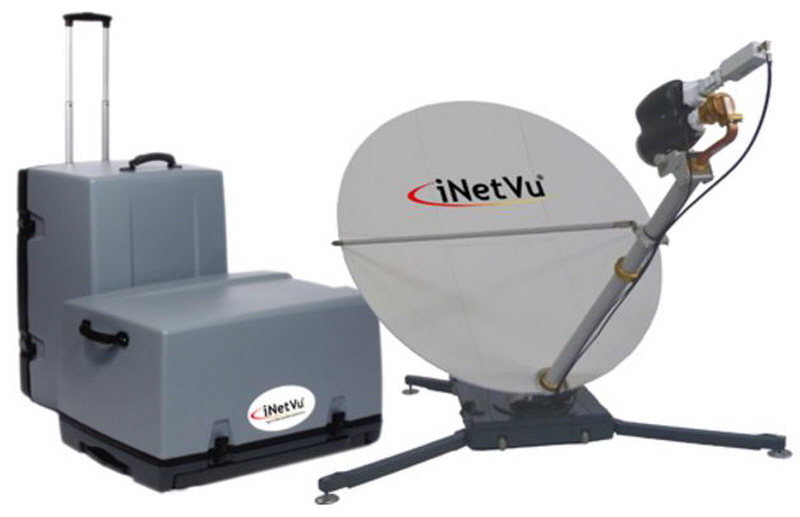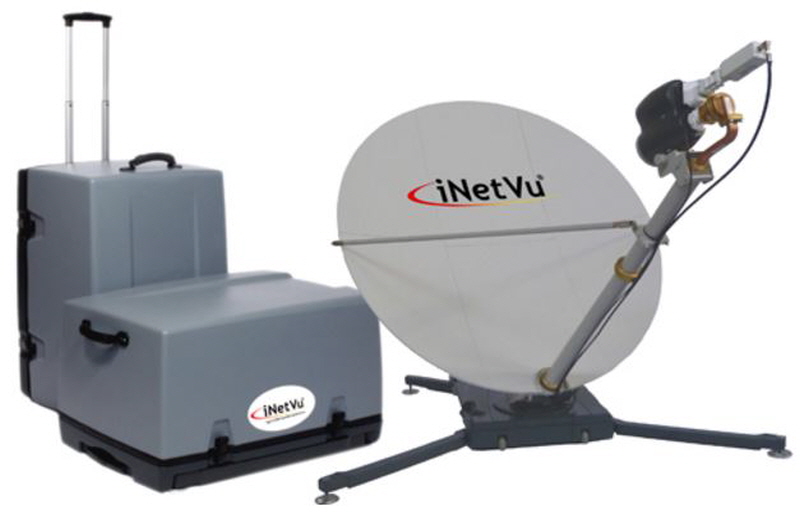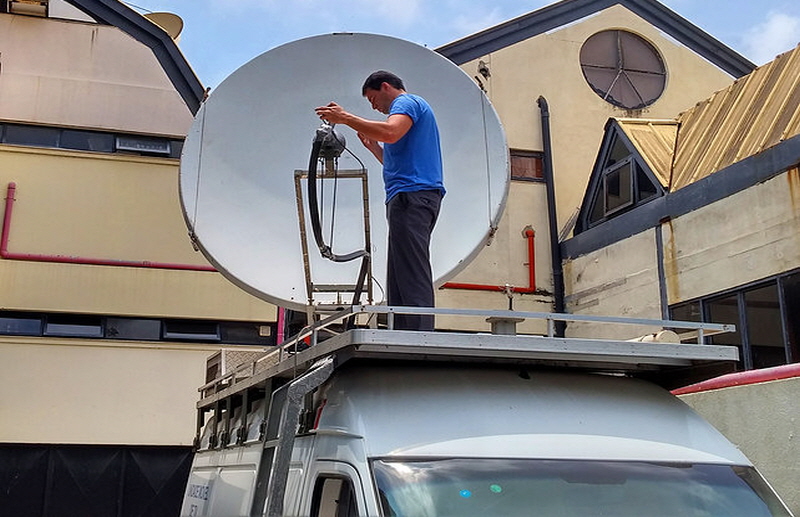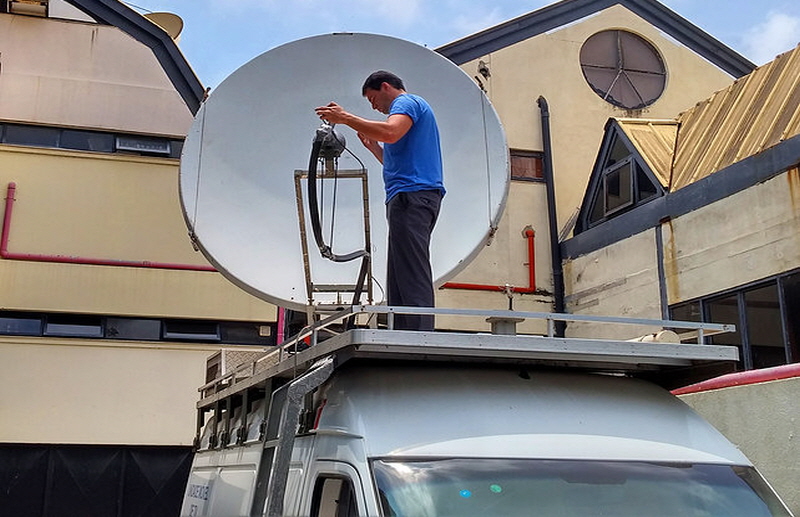 Portable Assembly Antenna
---
Besides vehicle mounted antenna, you can build your own station through compact-portable antenna that you can carry with you wherever you go. It has automatic pointing These terminals are compact and lightweight, but quality design and automatic pointing function enables you to have a stable connection.
Maintenance Service
---
Communication requirements in a disaster recovery and emergency management situation requires flexibility, versatility and quick deployment of satellite networks enabling communicate urgent information quickly and efficiently. Through our expertise, extensive network, a vast network infrastructure and a 24/7 Customer Support Center, we can assist you in managing and delivering our service well for fixed and occasional services at a local, continental or global scale.